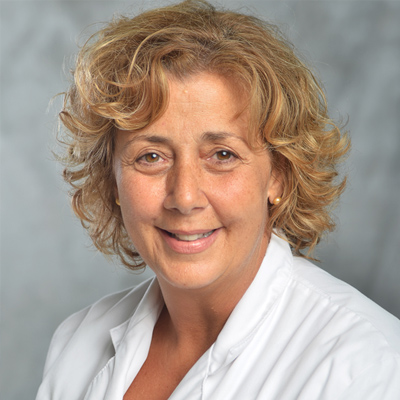 Dr. Christiane Corriveau
Co-Chair of the Clinician Well Being Initiative at Children's National Hospital, Washington DC
Topic: Creating Systems and Culture That Support Healthcare Worker Well-Being
Christiane Corriveau, M.D., M.Ed. is a pediatric intensive care physician at Children's National Hospital. Dr. Corriveau's interests include medical education, faculty and organizational development, and well-being. She is the co-chair of the Clinician Well-Being Program at Children's National. At Children's National, Dr. Corriveau, along with her co-chair Hemant Sharma, M.D., has been leading the medical staff effort for well-being since 2018. The Clinician Well-Being Program has been instrumental in bringing evidence-based programming such as Peer Support, Commensality and SKY Breath-based workshops to Children's National staff to enhance well-being and reduce burnout. Dr. Corriveau is an alumna of Stanford Medical School's inaugural Chief Wellness Officer course. Children's National is a member of the Stanford Physician Academic Consortium where Dr. Corriveau is member of the Scientific Board. She has published and spoken nationally on this topic, most recently at National Geographic Headquarters in May 2022 for the inaugural Honoring Our Heroes Health Worker Well-Being Summit, sponsored by the Dr. Lorna Breen Heroes' Foundation, the Art of Living, National Geographic, and Children's National. Dr. Corriveau's work has been recognized at the local, regional and national levels.
Not registered for Virtual Summit 22?
100% free and online, join thousands of other healthcare leaders for a full day of exclusive and impactful presentations.
Featuring prominent keynote speakers and top wellness experts, the Champions of Wellness Virtual Summit 2022 will equip you with evidence-based approaches and breakthrough strategies to help prioritize healthcare workers' mental health and foster a brighter future of medicine.