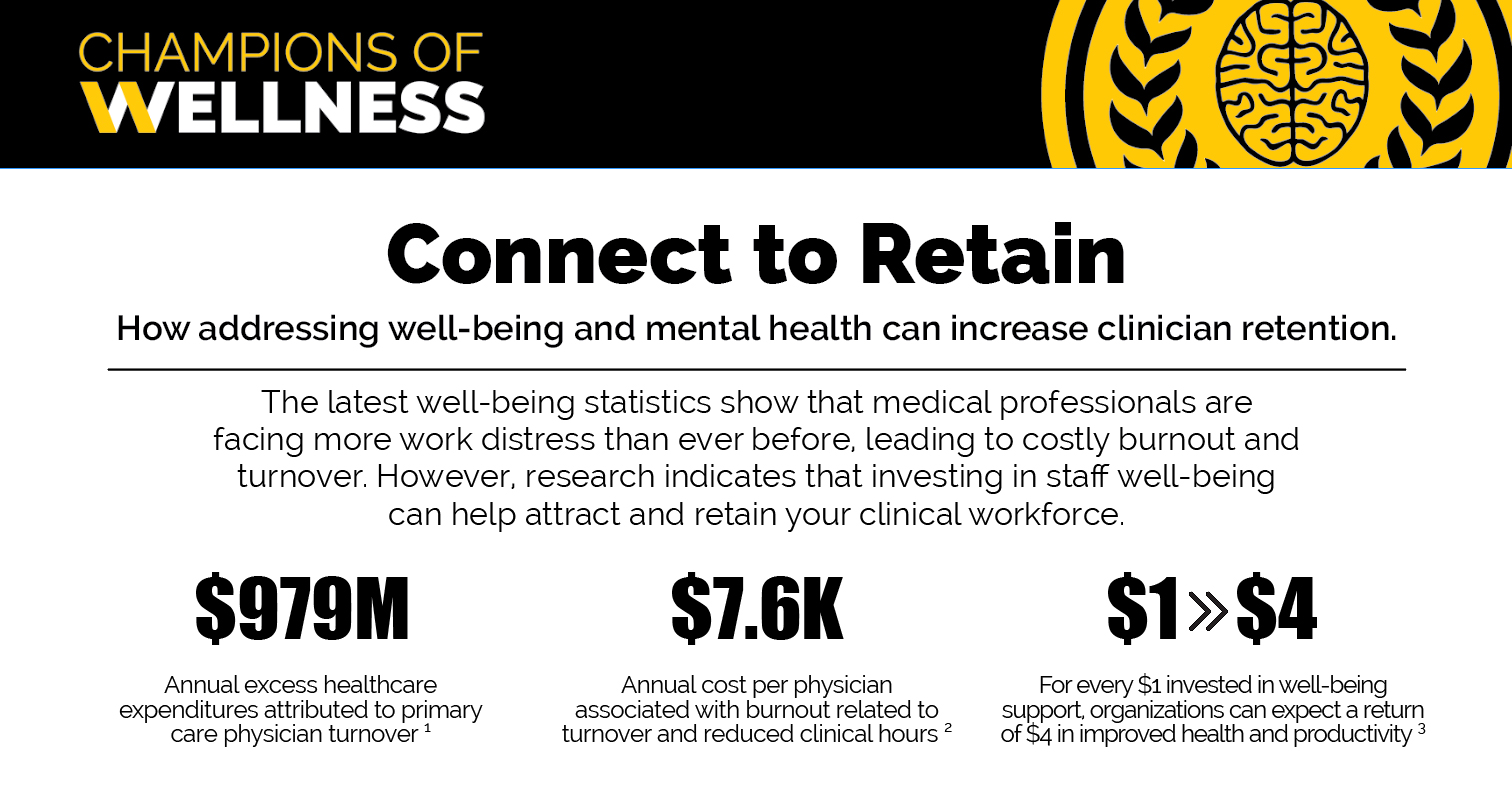 Connect to Retain
How addressing well-being and mental health can increase clinician retention
The latest well-being statistics show that medical professionals are facing more work distress than ever before, leading to costly burnout and turnover. However, research indicates that investing in staff well-being can help attract and retain your clinical workforce.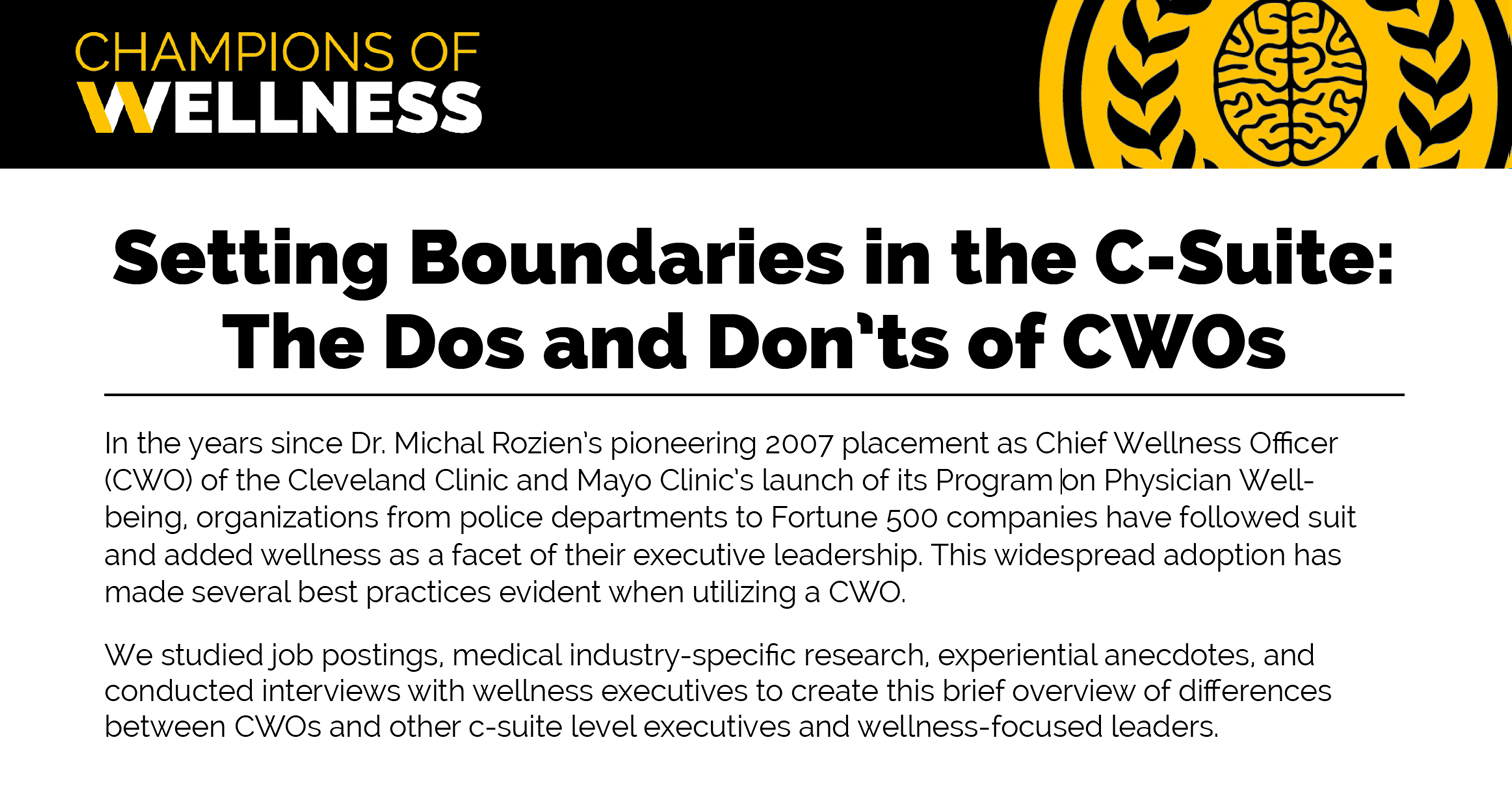 SETTING BOUNDARIES IN THE C SUITE
THE DOS AND DON'TS OF CWOS
We studied job postings, medical industry-specific research, experiential anecdotes, and conducted interviews with wellness executives to create this brief overview of differences between CWOs and other c-suite level executives and wellness-focused leaders.